In 2013 Siobhàn helped form The National Association of Professionals (NAWP - click here for their website) to promote professionalism and integrity within the UK Wedding and Wedding Consultants industry.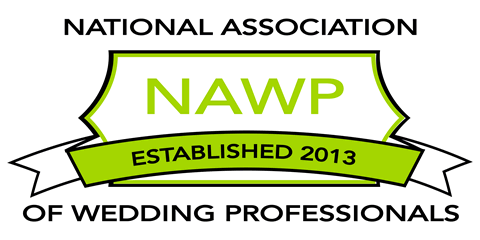 With her two co-founders, Amanda Sherlock and Lester Gethings, they offer a combined 40 years of industry experience in luxury Wedding services. As the UK Wedding industry continues to grow they felt there was a need to establish a network and governing body for like-minded professionals.
As part of this network they will be offering educational programmes and regular networking meetings featuring inspirational wedding industry speakers.
The NAWP aims to promote professional standards and ethics within the UK Wedding industry in order that a consistency of standards is maintained to meet the expectations of Wedding clientele. The NAWP will become a badge that is recognised by clients as an indication that suppliers are of a superlative standard, practising a business with ethics and offering above-standard customer service. A guarantee that they are booking the right vendor.