Wedding Planner Courses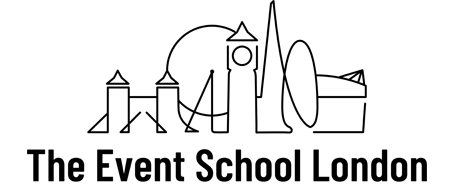 What Siobhan's past students say:
"Amazing! Filled with knowledge"
"Very inspiring"
"So grateful for her depth of detail"
"Thoroughly explained her business"
"Siobhan was wonderful"
"Loved the site tours"
I am delighted to partner with The Event School London to offer their Wedding Planning students a unique opportunity to learn from my experience. The Event School London offers professional career development courses in venues at ExCeL London and online.
We have worked together to create a range of wedding planning programmes aimed at supporting participants to either embark on a new career in wedding planning, progress further on their current career path, or further develop their wedding planning business.
Places are strictly limited on our wedding planning courses, offering participants an exclusive experience and a competitive edge in the industry.
In 2021 choose from:
Online Classes 2021
Certificate in Wedding Planning - 5 day course
Start 12th July 2021 - Mon to Fri, 10am - 4pm
Certificate in Wedding Planning - morning classes
Start 2nd February 2021 for 4 weeks - Tuesday & Thursday at 10am to 1pm
MasterClass in Wedding Planning Business Development - 2 days
4th & 5th March 2021 - 10am to 4pm each day
MasterClass in Destination Wedding Planning - 2 days
25th & 26th March 2021 - 10am to 4pm each day
Certificate in Wedding Planning - evening classes
Start 28th September 2021 for 8 weeks - Tuesday evenings 6 to 9pm
London Courses - ExCeL
A career in wedding planning offers the opportunity to create memorable moments for your wedding couple and their family and friends. Being part of this dynamic and passion-filled industry is perfect for those with just the right balance of superb organisational and people skills, as well as creative and imaginative flair. On this course, you'll develop the wedding planning skills and knowledge needed to apply for a wedding or event planning role or to start your own wedding planning business.
Certificate in Wedding Planning - 5-day short course
Start 15th March 2021 - Mon to Fri, 10am to 4pm
Certificate in Wedding Planning - 5-day short course
Start 7th June 2021 - Mon to Fri, 10am to 4pm
Certificate in Wedding Planning  - Evening class
Start 27th September 2021 - Monday evenings 6 to 9pm
To learn more or book now - https://www.eventschool.london/wedding-planning-courses
To request a brochure - https://www.eventschool.london/request-brochure